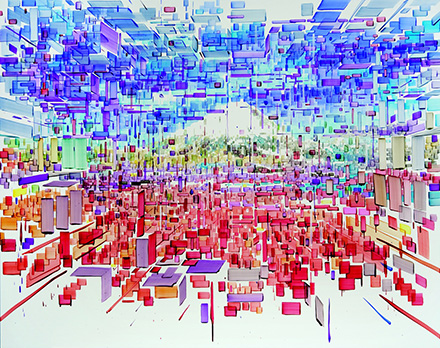 GIUSEPPE LINARDI

Born in Buenos Aires in 1971, Giuseppe Linardi moved to Follonica at a young age. He attended the Art School of Grosseto and went on to study at the Academy of Fine Arts in Florence.

Although the first phase of the artist's work was devoted to hyperrealism, his technique has now developed into a more spontaneous style. The paintings evolve through techniques of dripping paint and are enriched by unusual colours and resins. The series is entitled 'Paintings Decoded', using the metaphor of language.

Linardi is a versatile artist who, in addition to painting, creates installations and sculptures.

The purchase document contains the images of the available artworks with their prices. It is password protected. To obtain the password please contact us.