http://www.telegraph.co.uk/rewards/offers/culture/antiques/
Free tickets to The Art & Antiques Fair Olympia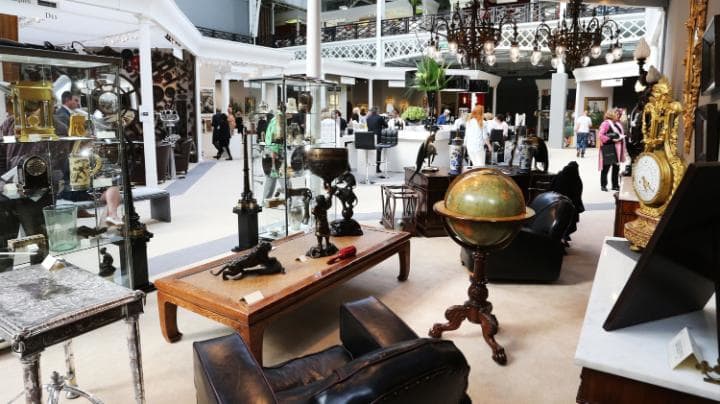 Don't miss your chance to claim free tickets to The Art & Antiques Fair Olympia, which is taking place in London from Tuesday, June 27 to Sunday, July 2, 2017.
Celebrating its 45th edition, this key event within the global art and antiques calendar plays host to a vast array of items from antiquity to the present day.
More than 150 dealers will showcase 55,000 quality pieces with prices ranging from £100 to £1million. Visitors can browse works from a wide range of disciplines including furniture, clocks, ceramics and glass, jewellery, textiles, sculpture and art.
As well as the large variety of dealers present, The Art & Antiques Fair Olympia will boast an impressive line-up of speakers bringing together an exceptional selection of interior designers alongside insightful talks by leading museums including Tate Britain and the British Museum.
Fair director Mary Claire Boyd says: "Olympia in June is the place to buy that elusive piece that so many of us dream of owning; the essential destination for interiors pieces. The 45th edition of this flagship fair includes exhibitors who can only be seen at this UK show, while others save and restore their best pieces for this seven day, keenly anticipated event.
"There is also an opportunity to learn a tremendous amount from the combined knowledge of some of the world's leading experts in their fields who are always happy to share their expertise with interested visitors and via the free talks programme."

The Fair attracts a global audience, with the eclecticism of the stock appealing to the seasoned collector, trade professionals and those looking to acquire beautiful pieces. Late openings, a Champagne bar and a specially created menu at Mosimann's Jazz Cafe all combine to make the Fair a prestigious and must-attend event in London's summer calendar.