Exhibition of Dmitry Sandjiev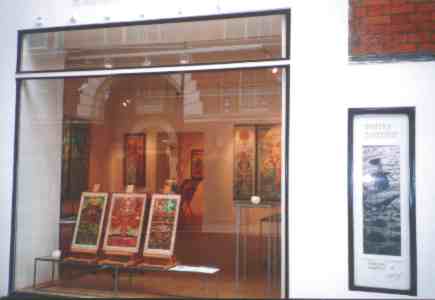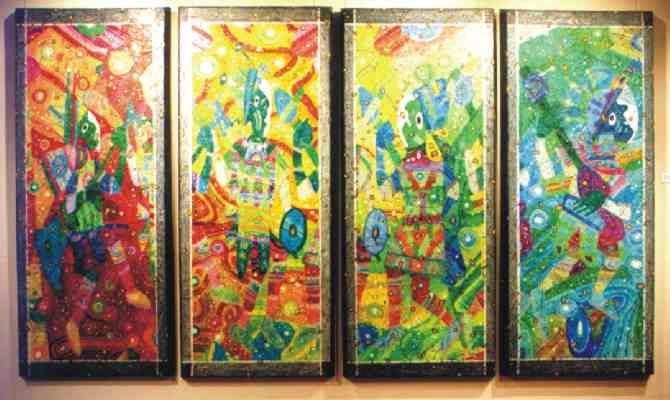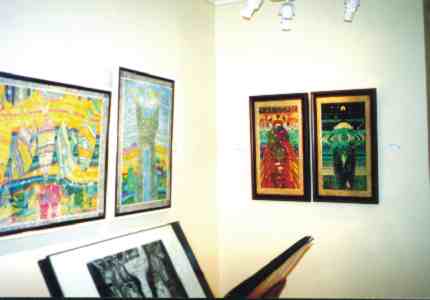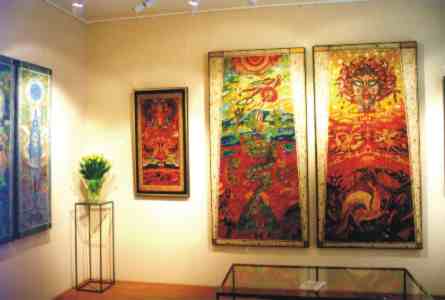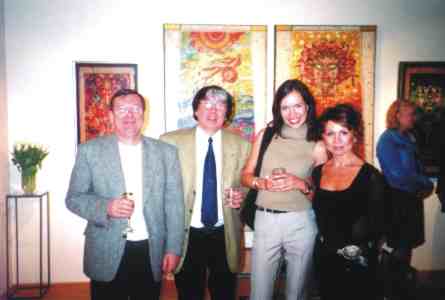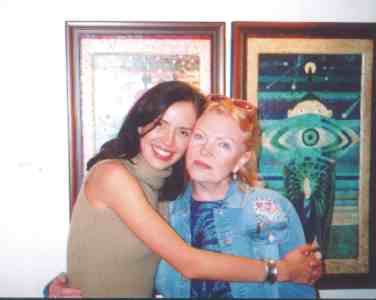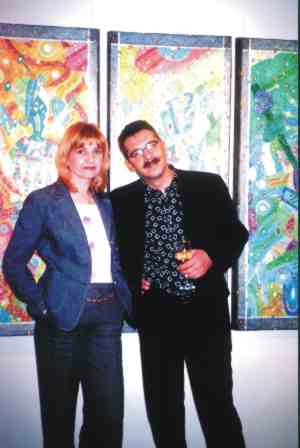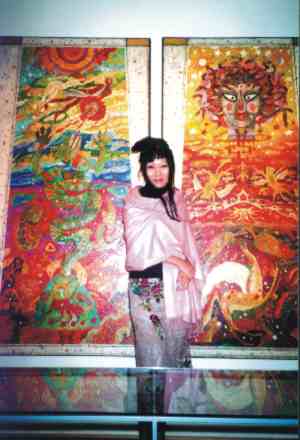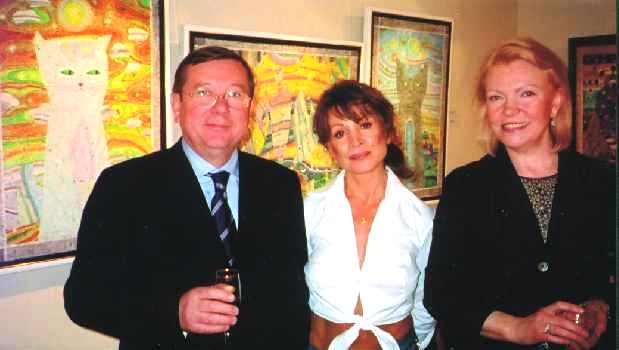 This is London - The Weekly Magazine for International Visitors, Est 1956, Issue 2378, May Holiday Edition 2002
Hay Hill Gallery
On Tuesday 7 May, a new Hay Hill Gallery will open its doors to the discerning London public. The gallery will represent contemporary artists whose work is based on the academic tradition. Forthcoming exhibitions will mainly show work that inclines towards the realistic manner of painting in its various forms, but there will also be artists who belong to other stylistic traditions.
One such artist is Dmitry Sandjiev, a member of the Russian Academy of Arts. In the past 25 years he has taken part in over 100 exhibitions, in Russia, the US, Germany, Sweden, Denmark, Austria, Italy, Egypt, India and China. His travels and research into ancient cultures have been influential in the creation of his own expressive vocabulary.
The fantastical realism of Sandjiev's work is in keeping with the cosmic tendency in human consciousness, our presentiments of parallel worlds existing in the vast expanses of the Universe.
Maybe this is why his dynamic drawings and exquisitely coloured canvases possess a powerful energy that draws the viewer into an imaginary world, one that he has created anew that flies in the face of traditional conceptions and knowledge. He is a true master, with the rare ability to see the supernatural in the everyday, the improbable in the prosaic, the fantastical in the real.
In 1982 at the Second International Exhibition of Drawings in Nuremberg, pages of graphics from his degree series 'The Shepherd's Widow' were awarded the Faber Castell prize. Six works from the series were acquired by Moscow's Tretyakov Gallery.
Russia's ambassador to Great Britain, will be at the opening of Hay Hill Gallery and Dmitry Sandjiev's 'Legends and Myths' at 18.30 on 7 May.
Hay Hill Gallery is at 11b Hay Hill, W1.
Telephone 020 7499 8267 or visit the website at www.hayhill.com for further information.