EVENTS
Exhibition at Henley Festival
events return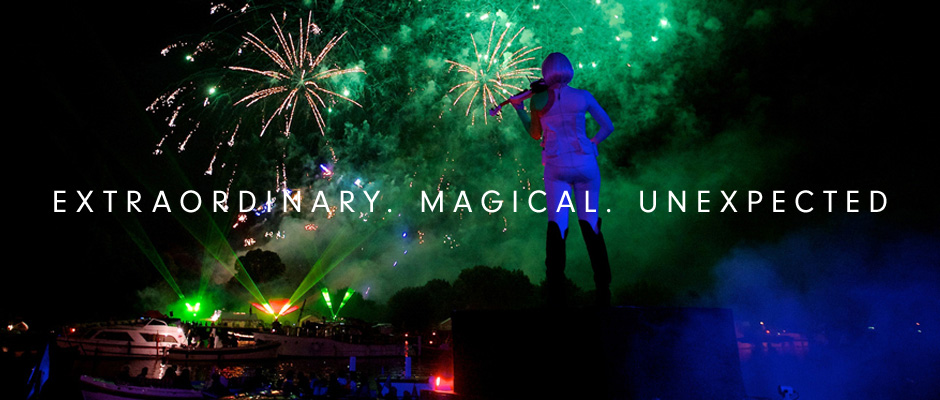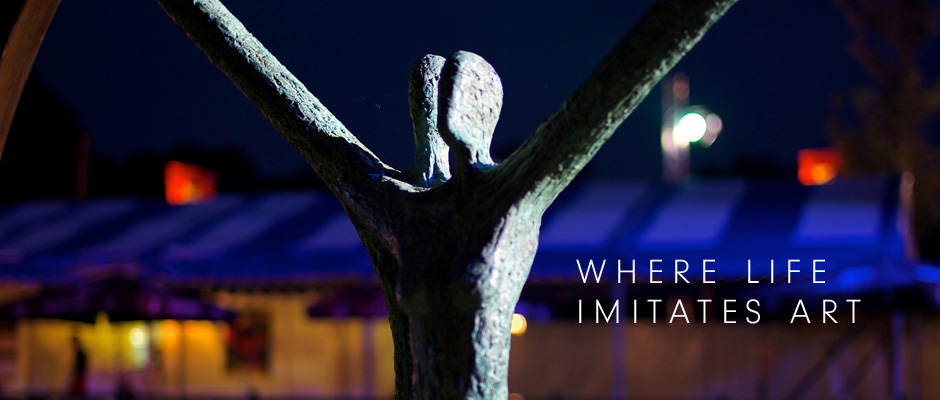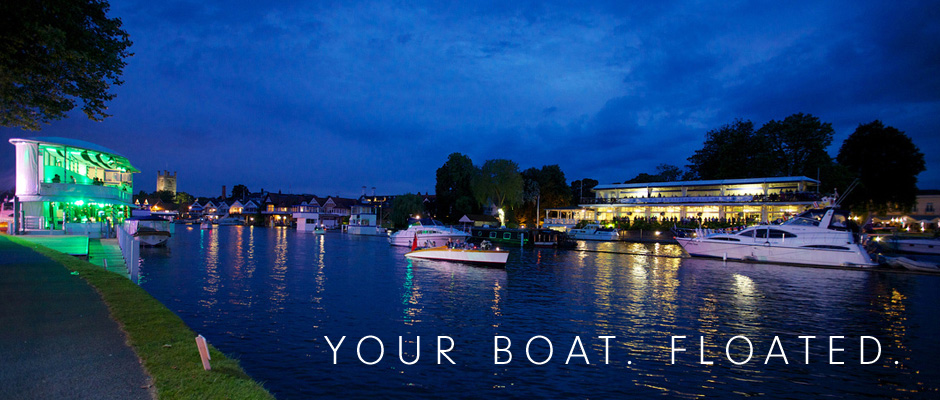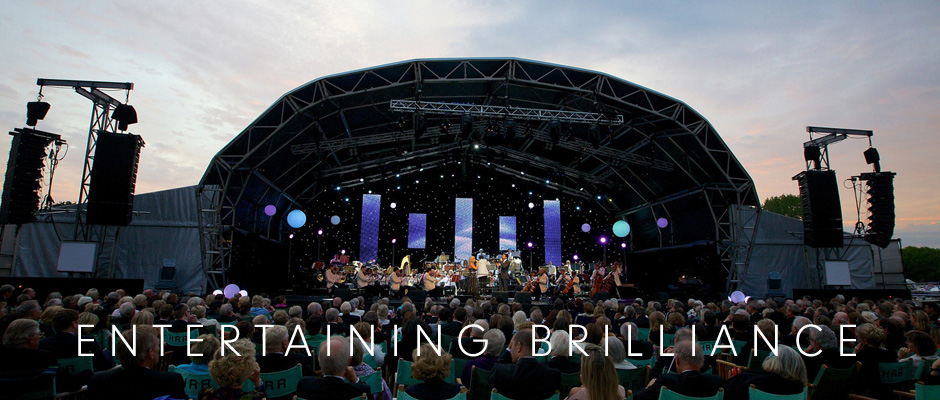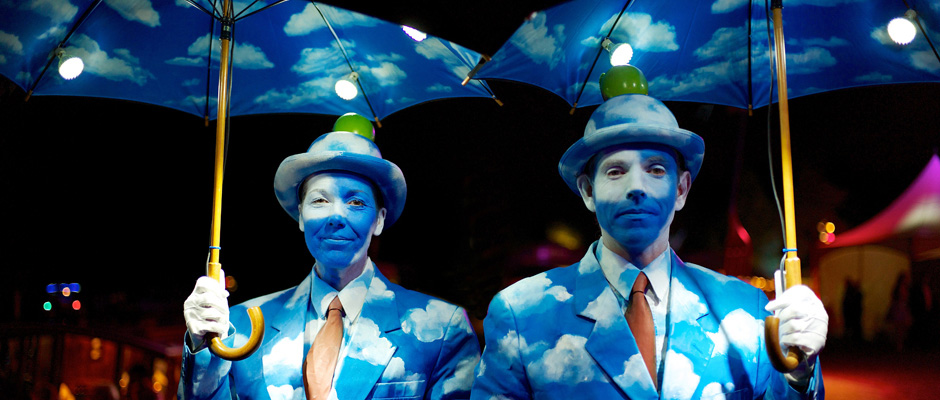 A floating stage. The biggest names in music and comedy. Black ties. Sharp suits. Designer dresses. Celebrity chefs' pop-up restaurants. Champagne sipped beside the Thames. An armada of pleasure boats. Dance. Street theatre. Art, sculpture and roving eccentrica. Explosions of flowers. Echoes of laughter. Fireworks. And more fireworks. Late night parties. Generous servings of decadence, garnished with sophistication. Welcome to Henley Festival – where more is more.
A magical annual event etched in the diaries and imaginations of those in the know, Henley Festival is your exclusive pass to five nights of unrivalled revelry. Taking place the week after the Henley Regatta, it's one of the biggest and best-loved arts festivals in the UK.
It's also a festival like no other. Henley's unquestionable edge of elegance, extraordinary atmosphere and attention to detail sets it leagues apart from the rest of the festival calendar.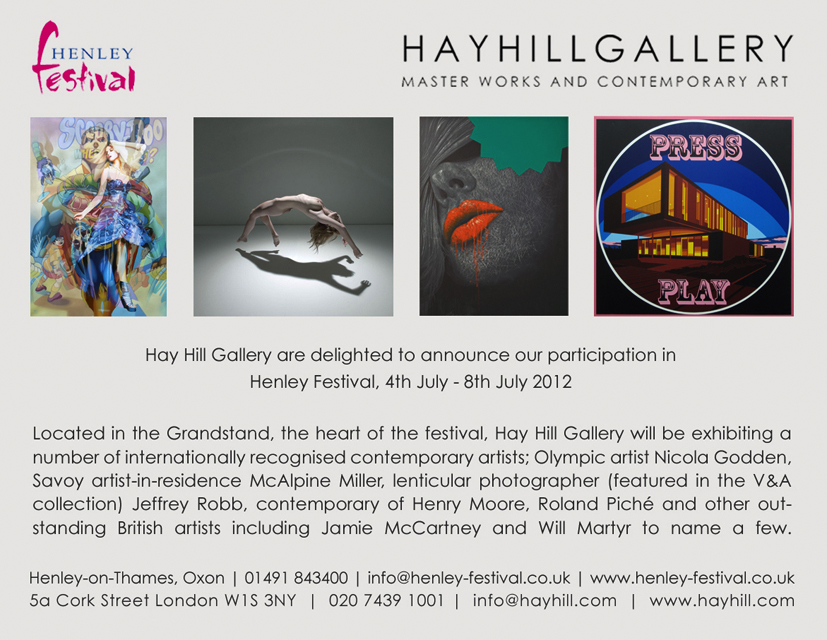 Originally established in 2002 the Hay Hill Gallery represents a number of internationally recognised contemporary and modern artists; Olympic artist Nicola Godden, Savoy artist-in-residence Stuart McAlpine Miller, lenticular photographer (featured in the V&A collection) Jeff Robb, a contemporary of Henry Moore, Roland Piché, and other international artists including Jamie McCartney, Will Martyr, Zorikto Dorzhiev, Massimiliano Cacchierelli Principi, Björn and Amanda Sjöling and Andy Cheese.

Our consultants will advise you on all matters pertaining to your specific interests. Whether you are thinking about starting a collection, already have a collection or are just looking for that one important piece we have both the variety and specialism to help you find what you are looking for.
Capable of delivering internationally as well as in the UK using one of our approved handling professionals we believe in a professional service from our walls to yours.
List of artists exhibited at Henley Festival 2012:
Nicola Godden, McAlpine Miller, Jeff Robb, Roland Piché, Jamie McCartney, Will Martyr, Massimiliano Cacchiarelli Principi, Björn and Amanda Sjöling, Andy Cheese, Unus Safardiar
catalogue (flash) catalogue (pdf) press
Photographs from the Henley Festival 2012 are at the following link: http://www.satureyes.com/blog/2012/7/henley-festival-2012