http://www.independent.co.uk/news/people/news/amy-winehouse-leaves-hospital-to-join-father-1955690.html
Amy Winehouse leaves hospital to join father
Press Association
Wednesday, 28 April 2010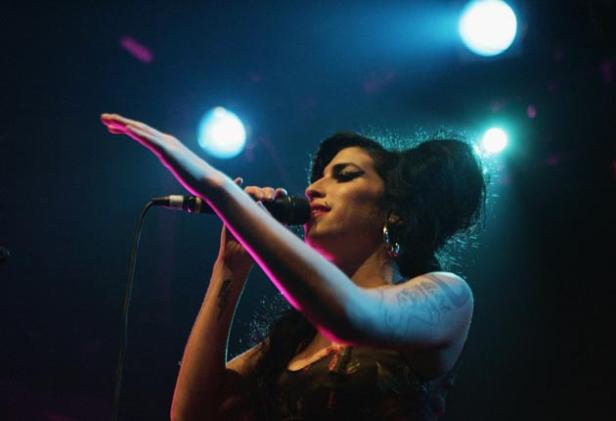 Amy Winehouse ended up in hospital after taking a tumble at her north London home.
Singer Amy Winehouse nipped out of hospital to perform on stage alongside her budding chart star father Mitch last night.
The troubled singer - recovering from bruising after a fall at her home - headed out for a few hours last night to support Winehouse senior and made his performance a family affair.
Winehouse also gave a street musician a kiss while she was out and about in north London after he picked her up - causing her to wince from her injuries.
Winehouse, 26, has been at a private clinic in London's Harley Street after falling at the weekend.
Doctors said the singer, who had a cut above her eye after the fall, had bruised her ribs.
She popped out of the clinic last night to see Mitch who was performing at the Hayhill Gallery in London's Cork Street at event in honour of human rights lawyer Julian Young.
He sang five songs from his forthcoming album Rush Of Love, which is due to be released in June.
Then his daughter joined him on-stage to duet on September In The Rain and Fly Me To The Moon.
Amy, who was accompanied by friend Tyler James, then went for a drink in Camden where she lives.
A spokesman said: "She is obviously used to singing with Mitch, who introduced her to classic jazz and swing records when she was a child, and her bruised ribs clearly haven't affected her voice."

http://www.dailymail.co.uk/tvshowbiz/article-1269412/Amy-Winehouse-makes-VERY-speedy-recovery-accident-support-father-Mitch-performance.html
Amy Winehouse makes a VERY speedy recovery after accident to support father Mitch at performance
By Daily Mail Reporter
Last updated at 11:40 AM on 12th May 2010
Amy Winehouse made an extraordinarily speedy recovery after a trip to hospital at the weekend following a fall, to support her father Mitch at a performance last night.
The 26-year-old singer was taken to a private clinic in London's Harley Street over the weekend after taking a tumble at her north London home.
She suffered bruised ribs and cut her face above her eye in the fall, but showed she is back to full health as she attended an event with her father.
Family support: Amy Winehouse with her father Mitch at his performance in London last night
In a low cut black dress which highlighted her enhanced cleavage and her favourite ballet shoes, Amy was accompanied by goddaughter Dionne Bromfield at the Hayhill gallery for the occasion.
Amy and Mitch performed September In The Rain and Fly Me To The Moon at the event in honour of human rights lawyer Julian Young.
Mitch, a former London taxi driver, decided to pursue a singing career after seeing the success of his daughter.
After spending months recording, his album Rush of Love, which contains covers as well as some of his own original songs, is due for release on June 7.
But the night had clearly finished too early for Amy, who then changed into a more casual outfit of a green polo t-shirt and jeans for a trip to Camden.
After a quick stop in The Good Mixer pub, Amy and her friend Tyler James then headed on to favourite drinking hole The Hawley Arms where they stayed until 11.30pm before returning home.
As they walked down the road to get a car home, Amy started talking to one over-eager fan who insisted on picking her up, before kissing her.
Uncle Mitch: She was joined by her goddaughter Dionne Bromfield
Quick change: Amy later wore a green t-shirt and jeans for a night trip to Camden
But the photograph is unlikely to please Amy's ex-husband Blake Fielder-Civil, who recently agreed to give their relationship another go.
However, while Amy and Blake seem to be thrilled with their reunion, some of Amy's friends and family, including Mitch, are less than impressed.
He told New! magazine: 'Amy and Blake are in contact again. I can't tell my daughter who to love and who not to love.
'If they decide to get back together again, it's going to be a relationship fraught with difficulties, which could be overcome, but it's up to them.'
| | |
| --- | --- |
| | |
| Eager: One fan picks Amy up after she stops to talk to him in the street | Time to say goodbye: The man gives Amy a kiss before he heads off |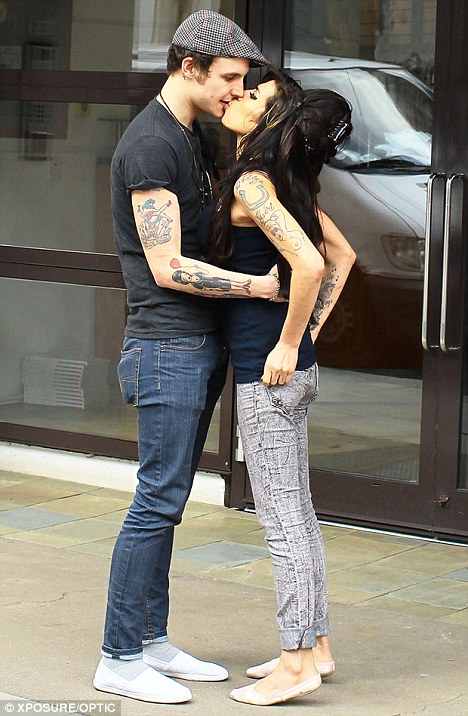 Officially an item: Amy and Blake kiss in the street in Camden last week
The couple divorced last September, but within months were back together.
They attempted to keep their reunion secret from their families, friends and the media and managed to avoid being photographed together until last week.
The couple stunned their families when they married in Florida in May 2007, just weeks after getting together.
They'd previously dated in 2005, but split and Winehouse went on to have a one year relationship with chef Alex Claire, who she dumped for Fielder-Civil just weeks before the wedding.
The couple's 28 month marriage officially ended last September, but the couple had actually only spent six months together as husband and wife.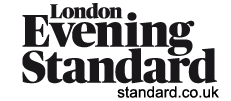 http://londonersdiary.standard.co.uk/
28 April 2010 12:44 PM
* It was a family affair at Mayfair's Hay Hill Gallery last night as Amy Winehouse sang with her dad Mitch at the private view of Auguste Rodin sculptures organised by Julian Young & Co. Mitch added: "I love performing. I'm for hire for anyone who wants to pay for me."